[like]
MULTIMEDIA SCIENCE BLOGS
Welcome to this site which includes numerous links and posts on three blogs that are described below, all dealing with K-12 education – including high school physics & chemistry and teacher tools software and materials.  Visit all of the blogs to download the free software and materials that are made available.  All resources are provided by Multimedia Science, whose products are available on Teachers Pay Teachers.
Multimedia Science Technology Blog – Covers available technology materials and new and interesting ways of utilizing technology in the classroom and maximizing its effectiveness.
Multimedia Science Science Blog – Covers available materials to assist in the teaching of science, especially in the curricular areas of physics and chemistry.
Multimedia Science Teacher Tools Blog – Covers available materials to assist all classroom teachers and some of the trials and tribulations of a teacher's everyday classroom life.
Please add comments to the blogs, utilizing  your ideas, experience, creativity, and knowledge to help us all figure out the best way to use technology in education and move the pedagogy of teaching into the 21st century.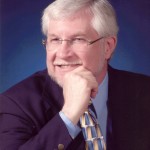 Multimedia Science specializes in creating software simulations, games, challenges, demos, labs and other materials for physics, chemistry, and general science. These materials are geared for high school grades 9-12 and college.
Multimedia Science also produces a number of teacher tools including game making software that enables instructors to create learning games for any grade or subject area.
You can preview Multimedia Science offerings by visiting the Teachers Pay Teachers site.
Stephen Hughes